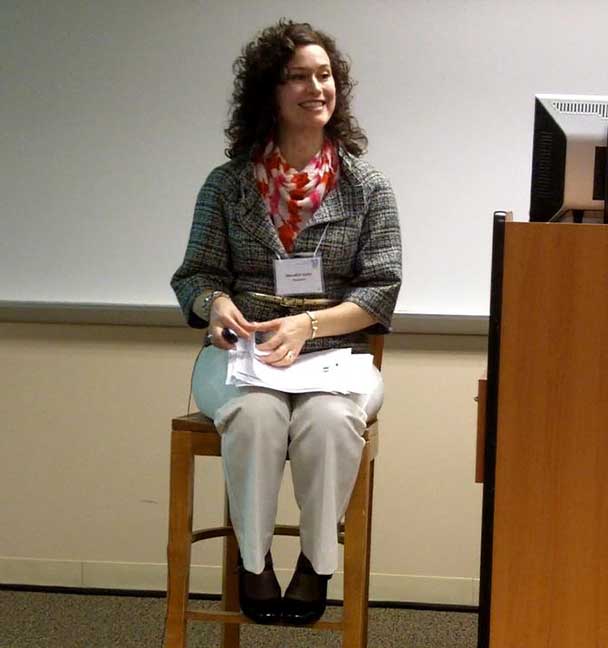 Our presentations will help you meet your organization's goals by offering our expert knowledge in relationships of all types.  Our consultants will educate your staff/members on strong interpersonal skills and the ability to handle challenges effectively.
These educational seminars on soft skills work in multiple settings: businesses, professional and community organizations, universities and schools.  Look through our various training topics.  They are listed by type, below.
Our business seminars will educate your employees on vital topics for the workplace, such as building trusting relationships and conflict resolution.  Our consultants can also provide information to enrich your employees' lives at home, such as strengthening marriage/family relationships and personal growth.  We know that employees who are more skilled in relationships at work (and at home) are physically healthier, more emotionally stable, and better able to handle the challenges they face every day.  These positive outcomes, in turn, reduce absenteeism, increase productivity, and make for a more pleasant work environment; all of which impacts your bottom line.
Difficult Conversations: Communicating What Needs to be Said AND Maintaining a Strong Working Relationship
There are times we need to communicate sensitive or critical information which the other party may not want to hear.  Attendees will learn how to do so in a manner in which the receiving person remains open to what is being said; to read body language to gain insight into the recipient; and to use one's emotional IQ so that even after a difficult conversation, the working relationship remains solid.
Managing Employee Interpersonal Conflict: Fostering Good Rapport Amongst Different Personality Types
In the workplace, all type of personalities come together and, at times, clash.  Attendees will learn how to facilitate productive discussions between different types of people; to remain stable in the face of intense emotion; to help each party feel heard and valued; and to come to a plan of action that employees can be invested in.
Creating a Culture of Interdependence: Promoting Cross Collaboration and Communication
In our culture, independence is thought of as the most prized way to operate.  Yet, failing to ask for what one needs or not asking for help creates an inefficient work environment, even a dangerous one.  In this seminar, you'll learn why interdependence is the most evolved way to operate; how to model that for your staff; and how to foster a paradigm of openness and collaboration that achieves outcomes faster.
Results-Oriented Communication: How to Persuade and Motivate Others
When we choose our words and how they're delivered with intention, we can communicate more effectively in the workplace and get the results we want.  Attendees will learn the difference between persuasion and manipulation; how to read body language to gain insight into another; listening for what motivates the other, and how to align your message to what it is they're looking for.
Schedule an Appointment
Are you ready to improve, strengthen and enhance your life and relationships?
You can start here by picking an appointment.
How to Talk to Your Teenager & Encourage Them to Talk to You
We know teens are wrestling with independence versus still needing you.  We'll teach you what's going on developmentally so their behavior makes more sense AND how to be a conscious parent.  You'll also learn specific ways to approach them, what to say and what NOT to say, and how to listen in a way that invites them to open up.
Parents and Kids: Getting Past the Conflicts
Parents have a very unique role: to be both loving and firm at the same time.  We know that's easier said than done and that conflicts can, and often do, arise.  You'll find out the best way to have difficult conversations so you get your point across while maintaining a healthy, loving relationship.  You'll also discover why your own self-awareness can be your biggest asset in parenting.
Adding Baby to Your Relationship: How to Anticipate Challenges So You Keep Your Relationship Solid
When partners transition to parents, it's a joyful, exciting time.  That huge change can have a big impact on the primary relationship.  Learn what pitfalls to look out for and how to handle challenges when they arise to keep your partnership strong and vibrant.
Share Your Passion: Teach Your Children to Love the Hobby/Sport/Activity You Love
We get so much fun and inspiration from whatever activity is our favorite.  Naturally, we want our children to feel the same fun and inspiration.  But that doesn't always happen.  Develop skills to introduce your child to the activity you love in an easy-going way that has the best chances of your child loving it (and growing a lifelong hobby) as well.
Schedule an Appointment
Are you ready to improve, strengthen and enhance your life and relationships?
You can start here by picking an appointment.
Should I Stay or Should I Go? What Makes an Unhealthy Relationship & Deciding What to Do Next
It's a huge question whether to remain in a relationship or leave and there is a lot at stake.  Get the facts about what ingredients are necessary in a long-term relationship to handle life's challenges and be fulfilling enough for both partners.  You'll also learn how to identify a toxic partnership.  From there, we'll give you guidelines as to how to make the most informed, healthy decision possible.
Finding Opportunity in A Difficult Situation: How to Turn Relational Conflict into A Chance for Growth
Of course, we want difficult situations and conflict to vanish.  Yet, they are in our lives for a reason.  We'll show you how to mine for the gold that's buried underneath a relational conflict, discover its purpose, and use this as an opportunity for profound growth and change.
Dating Differently: How to Stop Attracting 'Certain Types' and Start Attracting Great Dates
Do you keep attracting the same negative types, even if you set out not to?  You deserve better.  Learn why this happens and change what is within you so it stops happening for good.
Words Are Crucial: How to Say What You Mean in a Way the Other Person Hear You
There are times that difficult conversations are needed with loved ones, friends and colleagues.  But we often botch them up because we have little practice or understanding of how best to do so.  Learn from us how to set your purpose, to choose your words with intention, to be aware of your body language and voice tone, to read the other person and to end on a good note.  When you use these skills the other person can hear your input and the relationship can stay healthy, even grow stronger.
What Was THAT All About? Why Your Partner Freaks Out Over Nothing and What You Can Do About It
Your partner is getting upset over something minor and it makes no sense to you.  We'll teach you how to identify what's really going on so it makes more sense to you.  You'll also learn the best way to respond so it doesn't evolve into a full-blown argument.  In fact, with the insight and tools you'll learn from us, these intense moments in a relationship can even be opportunities for closeness.
Sex in Long Term Relationships: Where Has the Passion Gone and How You Can Bring It Back
Passion was there in the beginning, so what happened to it?  Sure careers, kids, and increasing responsibility made it more challenging but that's not the whole reason sex changes in long term relationships.  We'll teach you what's really happened AND how to ignite the fires once again.
Relationship Repair:  After a Fight, how to Get Close Once Again
Rest assured all relationships, even strong, healthy ones, have times of disagreement and disconnection.  What IS crucial is when and how couples make up.  Learn from us what characterizes healthy conflict AND how to repair quickly and effectively so you are close once again.
Myths about Marriage: How Expecting the Unrealistic Brings about Relationship Difficulties
We'll teach you the 3 most common and pervasive myths and how believing them may be complicating your marriage.  Then you'll learn what is true about long term relationships based on the most current research in the field and how to implement these findings for a long, satisfying loving relationship.
Schedule an Appointment
Are you ready to improve, strengthen and enhance your life and relationships?
You can start here by picking an appointment.
Breaking Bad Habits: Identify the Benefit of a Habit and Find New Ways to Get Your Needs Met
It's a frustrating experience to suffer from a bad habit.  Plus, it's confounding: why can't you stop despite really wanting to?  Habits have benefits and we'll help you uncover WHY you do what you do.  Then, you'll learn new skills and tools to get your needs met in healthy, sustainable ways.
Panic Attacks: What They Are and How to Deal with Them
When someone has their first panic attack, it can be so intense that the person thinks they're dying.  We'll teach you what the symptoms are and how to react in the best way possible.  We'll also explore how to identify what triggers a panic attack so you're more informed and prepared.
Using Mindfulness to Get Past Old Hurts Once and for All
Mindfulness is a buzz word these days but what does it really mean?  We'll describe this esoteric word in down to earth terms and show you several ways to apply it in your everyday life.  People who practice mindfulness experience a heightened sense of joy, wonder, and appreciation for the everyday.  And it only takes a moment to do.
Schedule an Appointment
Are you ready to improve, strengthen and enhance your life and relationships?
You can start here by picking an appointment.
Meredith Keller, MA, LPC, ACS is an engaging presenter on topics of conflict resolution, relationships, growth and development.  She holds a MA in Community Counseling from University of Northern Colorado and is a Licensed Professional Counselor, Approved Clinical Supervisor, Certified Imago Therapist, Nationally Certified Counselor, and Distance Credentialed Counselor.  She is a conference presenter for NJ Counseling Association on providing quality counseling.  Currently, she is the Clinical Director of Couples Therapy Center of NJ where she supervises clinicians, provides therapy, and speaks in the community.
~Testimonials~
Here's what others have said about our various presentations…
"Both presenters were exceptional.  It was refreshing to me that neither one simply read from slides (as in [another's] session).  They spoke more extemporaneously.  They also provided a broader picture that created greater understanding for me.  Really knew their stuff!!  Very enthusiastic and energetic.  Excellent presentation.  Thank you both."
"Excellent!!  Very practically based – gave info we can use with just enough background to give context or framework.  Love the emphasis on tools and reference info to look up theory on my own."
"Excellent and experienced presenter.  Nice style and helpful information."
"Meredith Keller, LPC offers practical, creative approaches to the challenges of parenthood. Her presentation style is clear and organized allowing participants to leave with a few salient and effective ideas to integrate into their parenting skill sets. Meredith's comfort with her material allows her to be flexible and responsive to the audience's needs."
Beth Youmans, PhD
Employee Assistance Manager
Alcatel-Lucent
"I was pleased to have Meredith Keller as a featured guest speaker during one of my recent all day events regarding Communication and Salesmanship. Meredith's presentation was very well thought out and included multiple opportunities for the audience to take part and actually play a role…She has a very calming presence onstage and offers a logical, sincere presentation of communication and body language and gives examples on how it applies to business and other aspects of life. I would welcome Meredith back to any of my future events."
David Oswald, Rivers of Income LLC
"Being in couple's therapy with you has changed our relationship. We've learned so many skills and we have more insight into our partner and ourselves."
"I find that I am choosing healthier relationships and can actually have arguments calmly and rationally. You taught me to have more insight into others than I did before and I don't take the bait… Instead of feeling angry, wronged, and attacked, I have learned how to stop conversations where I feel criticized and find out where it's coming from. Without our work together, these changes would not have happened.
Our relationship has grown and matured to the point that we both are beginning to understand what real love is and how it can generate tremendous happiness and strength for each of us. We now look forward, with great anticipation, to the rest of our lives together."
"Meredith was an instrumental part of helping us repair our marriage. Her therapeutic skills, along with the use of Imago therapy transformed the way that we communicated and increased our connection almost immediately. I would recommend Meredith and the Couples Counseling Center of New Jersey to any couples interested in bettering their relationship."
Megan & Tricia W.