Meredith M. Keller, LPC, ACS, DCC
Director and Relationship Expert
NJ License # 37PC00325600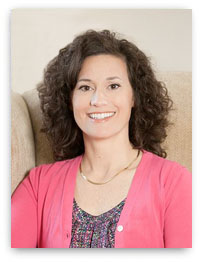 Here at Couples Therapy Center, we help professionals who are married, or wanting to marry, but their relationship has lots of arguing OR lots of distance. You will be understood and accepted for who you really are. You will develop a genuine relationship my staff and I that becomes a model for a healthy relationship. And because of this, you will be able to create more healthy and loving relationships in your life. As a result of working with us, couples are talking more, having sex again, and they no longer think about divorce because they WANT to be with each other.
I am a Licensed Professional Counselor with advanced training in relationships. I earned my master's degree in Community Counseling at University of Northern Colorado. My professional experience includes working on the Child & Family Team at a community mental health center, in an intensive outpatient program and in private practice. From my experience in working with children and families, I realized that I could have a greater impact on children if I, instead, helped their parents create a healthier relationship and happier home. Around this time, I had seen Harville Hendrix, PhD talking about his work with couples and the theory he developed: Imago Relationship Therapy. I began studying it and eventually became a Certified Imago Therapist. Since then, I opened Couples Therapy Center of NJ to specialize in this type of work. Just this year, I completed my Distance Credentialed Counselor training which enables me to provide treatment to couples anywhere in the state of New Jersey (my home state and a place I am especially fond of). I am also an Approved Clinical Supervisor. I feel both humbled and grateful to be helping couples become calmer and happier. I am doing exactly the type of work that I was called to do. I am blessed that I love my job.
My staff and I are here to help you repair your relationship and find the love you crave. Call our office so we can set up a time to talk.