THE CHALLENGE COUPLES ARE FACING IS UNPRECEDENTED
The COVID-19 pandemic is causing anxiety, stress and fatigue.
Not only are we concerned for our health and the health of our loved ones, but our lifestyles and, likely our jobs, have changed. Add to this: being home with each other more, having to manage modified school schedules, helping with technology and entertaining the kids, and no longer having access to activities that served as stress relievers. Even strong marriages are being tested.
A PURPOSEFUL SOLUTION FROM THE COMFORT OF YOUR HOME
Introducing the Seven Principles Program, a couples workshop. The Program is based on the internationally acclaimed research of Dr. John Gottman, as presented in his book The Seven Principles for Making Marriage Work. The Program was designed by the Gottman Institute to teach couples how to strengthen their relationships by applying the Seven Principles to their everyday lives. Attending this workshop allows the couple to carve out the time to learn the concepts and do the exercises, instead of letting good intentions fall by wayside.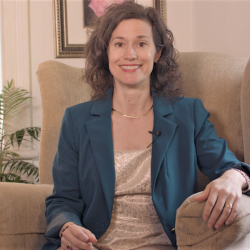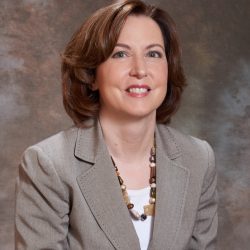 The Program is presented virtually by Meredith Keller, LPC &  co-presented by Marianne Legato. Short lectures alternate with breakout sessions for couples to go through workbook exercises privately. NO PERSONAL INFORMATION IS DISCLOSED TO OTHER COUPLES OR THE PRESENTERS.
Meredith M. Keller, LPC, ACS, DCC, (37PC00325600) has worked with couples for over a decade. As our center Director, she is passionate about her job, and grateful she can make a difference in the lives of so many families.
Marianne Legato is an attorney in private practice.  She became a Seven Principles Program leader because implementing the Seven Principles in her own life helped her marriage successfully through a rough patch.  She and her husband recently celebrated their 22nd anniversary.
Our next 6-week session is set to begin May 27th, 2021. Registration for the program is now open. Call us today to enroll at 908-246-3074, ext 1. Please find the program general information below:
Seven Principles Program General Information(May-July 2021):
WHO SHOULD ATTEND: Engaged, newlywed and long-married couples, second marriages, and committed partnerships all may benefit.
WHAT YOU WILL NEED: Internet access with microphone/speakers or headset. A webcam is optional. Couples do not have to read Dr. Gottman's book first.
DATES: Six consecutive Thursday evenings, May 27th - July 1st, 2021. Each session is 75 minutes long. 
TIME: 7PM-8:15PM
VENUE: Microsoft Teams (no subscription needed)
COST: $549 per couple (includes all materials)
PRESENTER: Meredith Keller, LPC, ACS
CO-PRESENTER: Marianne Legato, an Approved Gottman Seven Principles Program Educator
REGISTRATION: Registration for the May-July Session of the program is open! Please call us today to enroll!
If you'd like to know more about this program and/or register, please call us at 908-246-3074 or fill out the contact form and we will get in touch with you.