Marriage Counseling in Basking Ridge, NJ
Proudly serving all of New Jersey
~It's time to feel better~
We can help when you've tried to improve things by yourself, but it isn't getting any better.
Are you eager to make changes in your relationship, but can't convince your partner to join you?
Have you or a friend tried couples counseling before, but it didn't help?
Have you worked hard to advance in your career without realizing the toll your long hours and dedication may have taken on your marriage?
Does your spouse complain that you're always working or traveling and that you've neglected your relationship in the process?
You don't have to live this way any longer. There is a way out of the patterns you and your spouse have gotten in where you have the same arguments and say the same things again and again.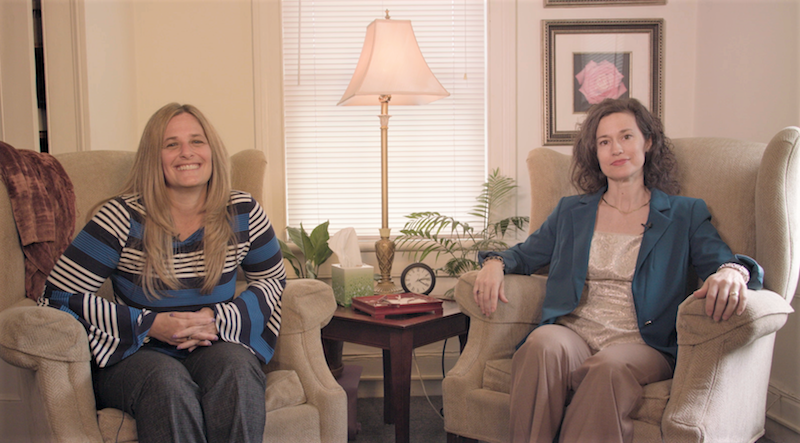 Schedule an Appointment
Are you ready to improve, strengthen and enhance your life and relationships?
You can start here by picking an appointment.
Here at Couples Therapy Center, it is our goal to help you reduce conflict, reconnect, and rediscover the joy and love in your relationships.  No matter what your situation is, we are confident we can help.
As a result of working with us, couples who come in are no longer thinking about divorce because they WANT to be with each other.  They're talking more, having sex more, and they're just plain happier together.
We can show you the solution AND we can do this even if your spouse isn't willing to come in for therapy!
We can help you to feel less lonely and have fewer conflicts.
Learn how you can stop living in a sexless marriage – it's not what you signed on for and it doesn't have to be this way.
You can learn WHY you and your spouse interact the way you do and HOW to stop the negativity.
There is a reason you are in the patterns you are in and we will teach you all about this.  Nothing's wrong with you – these conflicts are supposed to happen in a committed relationship.  We'll teach you why and how to learn from them.
You've probably been stuck here for a long time.  Most couples wait through 7 years of conflict or distance before starting couples therapy!  That's way too long to live with:
loneliness
arguing
isolation
little to no sex
Perhaps you haven't been ready to begin before now. That's OK: we reach out for help when we are ready.  Or maybe you tried but previous couples counseling didn't work OR made it worse!  Maybe you didn't find a therapist you fit well with. That happens all the time: clients don't like one therapist's style, something didn't click for them, or therapists who don't specialize in couples work inadvertently make things worse. Therapists' styles are SO different from one another – as different as the therapists themselves. It's OK to keep trying until you find a couples therapist expert that you like and trust. 
For many of you, you have been reading articles on how to improve your marriage, but nothing you've tried has worked for the long run. Maybe your spouse has even tried something positive but after a short time, went back to his/her old ways. This is SO common. People want knowledge and try to learn by reading or copying something they see or by resolving to be different.  But that's not how humans change.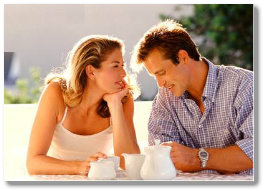 To solve these kinds of problems, you need the help and support of a relationship expert.
These problems didn't develop overnight and are not going to be solved by reading a magazine or ezine article. To make lasting changes, not just temporary fixes, you need a therapist you like and trust. How does therapy help with these problems? Therapy is both a professional agreement and a genuine relationship in which we work together to find solutions for you.  As you come to trust and feel safe with your therapist, a relationship will develop between you, the therapist, and client.
If you're coming in for couples counseling, a relationship will develop between all three of you. This may surprise some people who think they will only get techniques and tools here. Although you will talk about solutions and tools for you to begin using, the relationship you develop is the biggest benefit to you. This relationship is a model for the fulfilling relationships you can create in your life.  It is a model for what can exist in a healthy marriage. We'll start with us asking you a few questions to get a sense of where you are now and what you most want to work on.
The relationship begins to grow from there. As soon as you begin doing things differently, positive changes will happen in your life.  Some people make big changes right away and others start with baby steps. We want people to get this right off the bat: it is YOU who makes changes first. Then, others are likely to respond in a good way to the changes you're making.
On the other hand, if you are waiting for someone else to change, it will take a long time to see results. In fact, it will take quite long, perhaps forever, to change someone else because people only change when THEY are ready. But you can change yourself right now! There is also a learning curve happening here. We want LASTING results, not quick fixes. Lasting results take more time because they need to be integrated into who you are.  They need to become new, permanent patterns so that you're no longer thinking about doing things differently, it's just happening. You're just doing it – automatically.
Lasting results occur with a regular, steady commitment to this new process. This usually takes 6 months minimum and sometimes 12, 24, or 36 months. Seem like a long time?  It's not when you compare it to how long it took you to learn the things you do now: your entire childhood until age 18 or you moved out! Remember, the months or years you work with us is time well invested because you'll take your new learnings with you for the REST OF YOUR LIFE! This investment of time with us will pay off for you for decades to come! DECADES
You don't need to find a new partner, the love you crave is right here!